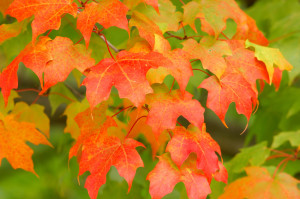 Autumn greetings to all!  It has been a busy and eventful autumn as I have traveled throughout the USA sharing my Post-Concussion seminar with colleagues from coast to coast!  In October I had the opportunity to launch a new seminar in Wisconsin which was well received by those in attendance.  It is entitled "The Management of Concussion Throughout the Lifespan" and deals with issues relevant to concussion in patients of all ages from infants to our elders.
As I continue my daily research for future seminars and updates for my current manuals, I am seeing a new trend in cognitive-linguistic assessment.  The trend is the development of apps that are exclusively designed for assessment purposes.  I have already identified some of them in previous blogs (the STAC and ACEMobile come to mind).  My most recent discovery is the CASE or Comprehensive Adult Speech Evaluation; an app for the Apple platform.  Here are some of the app's highlights:
*  10 objective tests and 89 available subtests for both cognitive and linguistic skill sets
*   Select which subtests you want to include and custom design each assessment
*  The app scores the test and generates a custom report
*  It has the ability to record a language sample
*  Imports information into a patient history section
*  Calculates speed and accuracy of response
*  $2.99/per patient evaluation or $24.99/10 patient evaluations
*  Their website states that you can "try it out for free"
I personally have not tried this app to date but plan to do so in the near future as I have really valued the STAC and ACEMobile in my clinical practice.  The ability to create and complete an assessment quickly and then have it scored with a resultant written report has been a boon to the challenges of clinical time management.
I plan to spend the remainder of 2014 completing my ever-expanding Dysphagia manual!  This manual has taken on a life of it's own and will contain an incredible amount of resources, information and tools for the practicing clinician.  So, my next blog will likely contain some holiday "goodies" from that manual.  It is my intention to present the manual live in a full day seminar throughout 2015.
As always, thanks for reading,
Gina