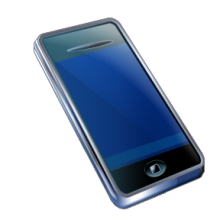 As I was doing the research for my newest seminar manual, I came across some excellent resources for the incorporation of technology as a way to facilitate functional cognitive rehabilitation activities.  I am a strong proponent of the early introduction of smart phones, tablets, laptops etc. into the cognitive therapy session.  Our patients need to be able to use their "toys" in a functional and efficient manner in order to realize the optimal return of executive functions.  My initial cognitive assessment always includes time spent investigating the nature and use of technology in my patients lives prior to injury or illness.  Today I am going to share with you some new resources that I have recently discovered and have already begun to use in my clinical practice.  I hope that you find them to be inspiring, fun to use and beneficial to your practice.
FATCAT (Functional Assessment Tool for Cognitive Assistive Technology), Tony Gentry, 2010:
This assessment tool (free, public domain) assesses an individual's readiness to utilize electronic devices and mobile technology.  The scale generates a score and can therefore be utilized as a functional outcome measure.
Assistive Technology for Individuals With Cognitive Impairments:  A Handbook (free, public domain) :
idahoat.org/portals/0/documents/cognitive_impair.pdf 
*  technology for executive functions, activities of daily living, improving safety and security    and addressing learning changes
*  compensatory strategies for the SLP, OT and PT treatment plan
*  a nice problem solving worksheet
*  non-tech strategies are also offered
*  additional web resources
Data Watches:
*  Timex Data Watch ($50-$90)
*  Fossil Wrist Palm ($250)
*  Casio Databank Watches ($20-$60)
Voice Recorders:
*  Keychain Recorder ($10-$15)
*  Digital Voice Recorders ($30-$150)
Adapted Email:
coglink.com
Thanks for reading, Gina